Our vision is to put the 6 Team Conditions framework into the hands of leaders, managers, teams and team development practitioners. We understand the pain points in organisations, and have extensive experience of working with all kinds of teams in organizations, schools, and communities to enable brilliant collaborations and healthy workplace environments. Our 6 Conditions for Team Effectiveness framework is based on best-in-class, rigorous research from Drs. Ruth Wageman and Richard Hackman. Our global team can help you assess, reimagine and coach great teams. Hear from renowned social scientist, Professor Ruth Wageman below:
How we can help you
Are you ready for the new era of teamwork? Our products and services will transform how your teams address the challenges of the modern world and deliver brilliant performance.
















0
The 6 Team Conditions account for up to 80% of team performance.
0
60% of a team's effectiveness is due to structural design features.
0
30% of team effectiveness is due to how effectively the team is launched.
0
10% of team effectiveness is due to the ongoing coaching it receives.
0
Over 50% of senior leadership teams are ineffective.
0
Over 90% of leadership teams are too large to make decisions effectively.
The 6 Team Conditions have greatly helped us improve the effectiveness of our leadership teams at all levels. The framework is easy-to-understand and can be easily applied across a number of scenarios, cultures, and countries. The tool is valid, reliable, and based on years of research, so we can trust the assessment.
Jorrit van der Togt
Executive Vice President People Strategy, Organisational Development and Learning, Shell, Shell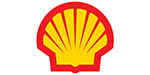 Working with 6 Team Conditions gave us the acceleration to our team coaching practice that we needed to quickly impact the company. Between the coaching certification classes, activity resources and co-coaching opportunities, we were able to quickly develop our practitioner skills and make the impacts our company was looking for.
Garth McKinney
Senior Team Health & Performance Consultant, Red Hat