By improving the performance of teams across your business, our Enterprise Services maximize the positive impact on your organization's culture and overall performance.
Create competitive advantage
Enhancing the effectiveness of just one of your teams is a great achievement in itself, but impacting your organization's culture and overall performance requires reaching teams across your business.

Our approach to Enterprise Services helps you to take team effectiveness to the next level.
Develop your top team
We have extensive experience with senior leadership teams in enterprises across the globe, so we understand what it takes to create and coach a successful senior team.
With our Top Team Development service, we'll implement the 6 Team Conditions to elevate your top team.
Coach your teams
To set your mission-critical teams up for success, we'll gain insight into their current standing on the 6 Team Conditions using the scientifically-proven Team Diagnostic Survey (TDS).
We'll use this information to coach them in key areas, then carry out ongoing Pulse Checks to measure their improvement.
Create certified practitioners
Successfully measure enterprise KPIs
With our useful organizational dashboards, it couldn't be easier to gain actionable insights into the health and effectiveness of multiple teams across your enterprise.
You'll also find it simple to link team effectiveness performance data to your HR data analytics, such as organizational climate and engagement surveys, so you can see how we're moving the needle in key areas.
Benefits of our Enterprise Services
An enterprise approach to team effectiveness provides you with the leverage you need to shift your organization's culture, engagement, and performance.
A tailored approach
You can undertake the five key change levers in any order - whatever suits your organizational needs.
See tangible results
Our organizational dashboards give you the data you need to demonstrate the ROI of your team effectiveness investments.
Adapt to your schedule
If you want to rapidly transform your teams, we can work on all five key change levers at the same time.
Future-proof your teams

By enhancing your team leaders, you can build a reservoir of leaders who will drive effectiveness in your teams far into the future.
Share sustainable knowledge
We'll give your teams and leaders insight into what it takes to drive team effectiveness that they can take to any team.
Increase engagement
By shifting from an individual-centric to team-centric culture, you will see higher levels of engagement in your teams.
Key statistics from one of our customers...
0
increase operational excellence.
0
increase in people development.
0
increase in employee engagement.
Client stories
The 6 Team Conditions have greatly helped us improve the effectiveness of our leadership teams at all levels. The framework is easy-to-understand and can be easily applied across a number of scenarios, cultures, and countries. The tool is valid, reliable, and based on years of research, so we can trust the assessment.
Jorrit van der Togt
Executive Vice President People Strategy, Organisational Development and Learning, Shell,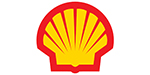 How we can help you
Are you ready for the new era of teamwork? Our products and services will transform how your teams address the challenges of the modern world and deliver brilliant performance.