Our certifications and programs
Benefits of 6TC Team Practitioner Certification
Our Team Practitioner certification programs enables you to…
Use validated team effectiveness tools
You can be confident that the framework and assessment you are using is backed by science and research to support your team interventions.
Flexible learning
All of our open enrollment courses are modularized so that your learning builds incrementally and over time. The online courses and the recorded live sessions ensure that you can learn and re-learn at your own pace.
Access a lifetime of learning
You'll gain lifetime access to the 6 Team Conditions learning lab, which contains all the course materials and tools for each level of training.
Join a global community
Join our bi-monthly community of practice calls to connect with our global network of practitioners in a collegial learning environment.
Receive expert support
When you're ready to apply the 6 Conditions to real-world teams, we can support you with cost-effective 1-to-1 consultations or group supervision.
Qualify for Continuing Coach Education
When you complete the Level 1 Foundational and Level 2 Advanced Practitioner certification programs you will qualify for 18 ICF CCE units.
















Client stories
The Team Leader Program gave such a unique perspective on how to launch and build a team. One of the huge benefits of this program was the practical hands-on exercises and activities that I could use with my team. I would encourage any leader, at any level, to take this course!
Christine Shrader
Director, Team Health & Performance, Red Hat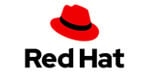 I was thoroughly impressed with both the Level 1 and Level 2 certifications. Level 1 gives a strong theoretical foundation in the model, while Level 2 was a perfect way to build upon that foundation and apply the learning in real time, to real cases.

Internal OD Consultant, Healthcare
Working with 6 Team Conditions gave us the acceleration to our team coaching practice that we needed to quickly impact the company. Between the coaching certification classes, activity resources and co-coaching opportunities, we were able to quickly develop our practitioner skills and make the impacts our company was looking for.
Garth McKinney
Senior Team Health & Performance Consultant, Red Hat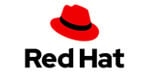 How we can help you
Are you ready for the new era of teamwork? Our products and services will transform how your teams address the challenges of the modern world and deliver brilliant performance.