Flexible: Self-paced online learning to suit busy schedules + can be augmented with 1-1 and group coaching as well as plugged into broader leadership development program

Scientific:

Grounded in 50 years of research from scholars at Harvard, Yale and MIT

Affordable:

A cost-effective alternative to in-person coaching with flexible pricing

Proven:

Based on the best-validated model for predicting team effectiveness

Research-backed:

Evidenced by a global sample of thousands of teams

Practical & actionable:

Effective with every team, in any sector or geography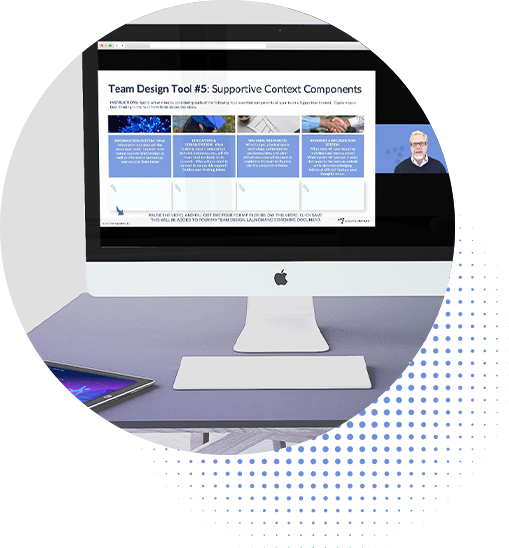 Delivery:

Online Learning
Duration:

Approx 3 - 4 hours to complete
About the Program
The Team Leader Program is the definitive course on how to be an effective team leader in today's complex world.
The course was designed by Drs Ruth Wageman and Krister Lowe, drawing on the 6 Conditions Framework, the best-validated model for predicting team performance and the culmination of decades of research from scholars at Harvard, Yale and MIT.
It is taught by a unique combination of scholar-practitioners, including Ruth and Krister themselves, alongside team effectiveness experts Gabe Abella and Harvey Floyd II.
Applicable to every organization, the program equips leaders with the practical tools for designing, launching, and coaching great teams.
Course Outcomes
On completion of the program, you'll walk away with:
A practical toolkit for designing, launching, and coaching your team to greatness
A customized action plan you can utilize immediately with your team to improve effectiveness in your organizational context
The ability to measure your team's current level of effectiveness using the Team Diagnostic for Leaders (TDFL) Survey - the leading peer-reviewed assessment tool as used by top teams in Fortune 500 companies
Lifetime access to the course training portal for effective team leadership throughout your career
Organization-wide Benefits
The program will allow you to:
Increase team productivity - reduce team conflict and produce breakthrough results
Be more adaptive - do more with fewer resources and optimize hybrid teamwork
Embed a positive team culture - increase retention and adapt to organizational restructuring
Adopt an existing team - step into an existing team as a new leader and transform effectiveness
Who is the Program for?
The team leader program is intended for anyone who leads a team: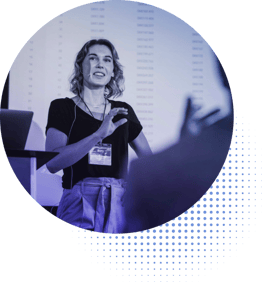 Experienced team leaders
Are you a senior leader who wants to elevate your team leadership practices to the next level? Our program is uniquely placed to enhance your skills using the most scientific and evidence-based framework for team effectiveness.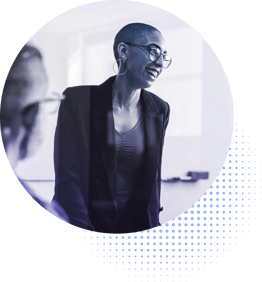 New or aspiring team leaders
Are you newly promoted or working towards team leadership? The course equips you with a proven approach to generating effective teams - and a resource for the rest of your career.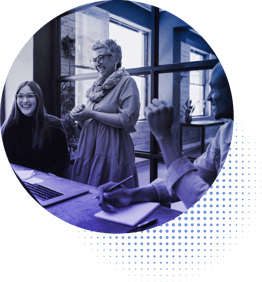 HR and Learning & Development teams
Looking for a flexible and affordable way to coach team leaders across your organization? Our online program is the ideal solution for enterprise HR and L&D teams. It can be used as a stand-alone course, a component of blended learning, or as the centerpiece of group coaching.
How we can help you
Are you ready for the new era of teamwork? Our products and services will transform how your teams address the challenges of the modern world and deliver brilliant performance.
Client stories
The Team Leader Program gave such a unique perspective on how to launch and build a team. One of the huge benefits of this program was the practical hands-on exercises and activities that I could use with my team. I would encourage any leader, at any level, to take this course!
Christine Shrader
Director, Team Health & Performance, Red Hat,